Light leakage or light bleed refers to light leak from the backlight to the edges or corners of LCD screens.
It is common on all LCD displays, not only Wacom displays. It is due to the nature of LCD panel structure, and is generally unavoidable based on current production technologies.
It's usually more visible on darker environments but barely visible in regular lighting conditions. It's also more prominent when looking at an all black image on the display compared to when there are other colours on the display. 
Example of possible light leak: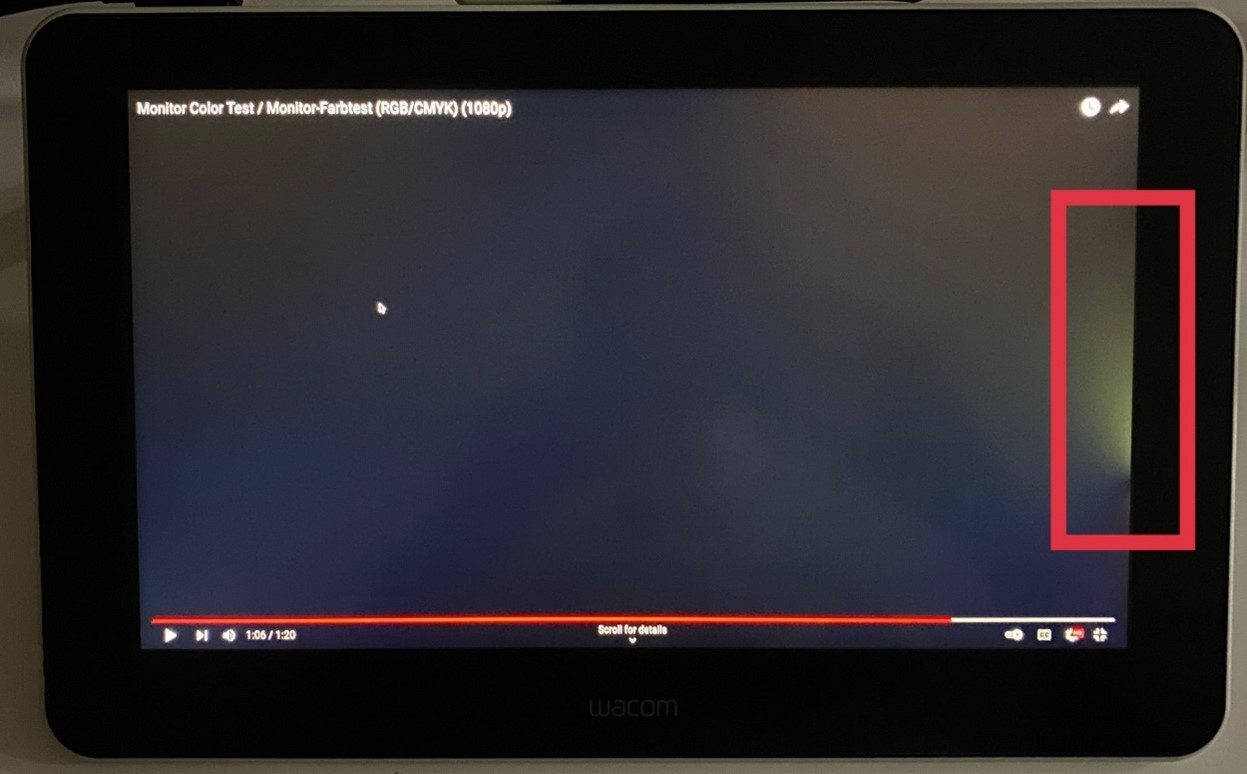 Wacom is very stringent on LCD screens produced. However, as mentioned above, due to the manufacture process, it is not possible to guarantee a perfect screen. Most screens will have an acceptable range of light leakage that would not bring actual impacts to normal use i.e. under the recommended lighting conditions for work. 
If you experience this, please: 
Make sure there is sufficient lighting around your work space to reduce eye-strain, fatigue, headaches, stress and other undesired consequences 
Reduce the display brightness settings to a comfortable level where you can see the image clearly but the display is not unnecessarily bright 
If there's no noticeable light leakage in an properly illuminated workspace and adequate display brightness, there is no further action needed.
If you would like to check with support, please take photo of your device in the light conditions mentioned above and contact Wacom Support using the "create a ticket" link below.