Once you have registered your tablet, you will receive an email registration confirmation along with any software license keys for your bundle software, if applicable.
Note: Most bundled software is a 90-day trial. Other software bundles may include a software license.
However due to some spam folders, sometimes, this email can be blocked. Your software license keys are also located in the "Software Library" section of your Wacom account. To access them, follow the steps below.
Please go to http://account.wacom.com and sign in. You will need to log in with your existing Wacom ID account, the same account you registered the tablet under.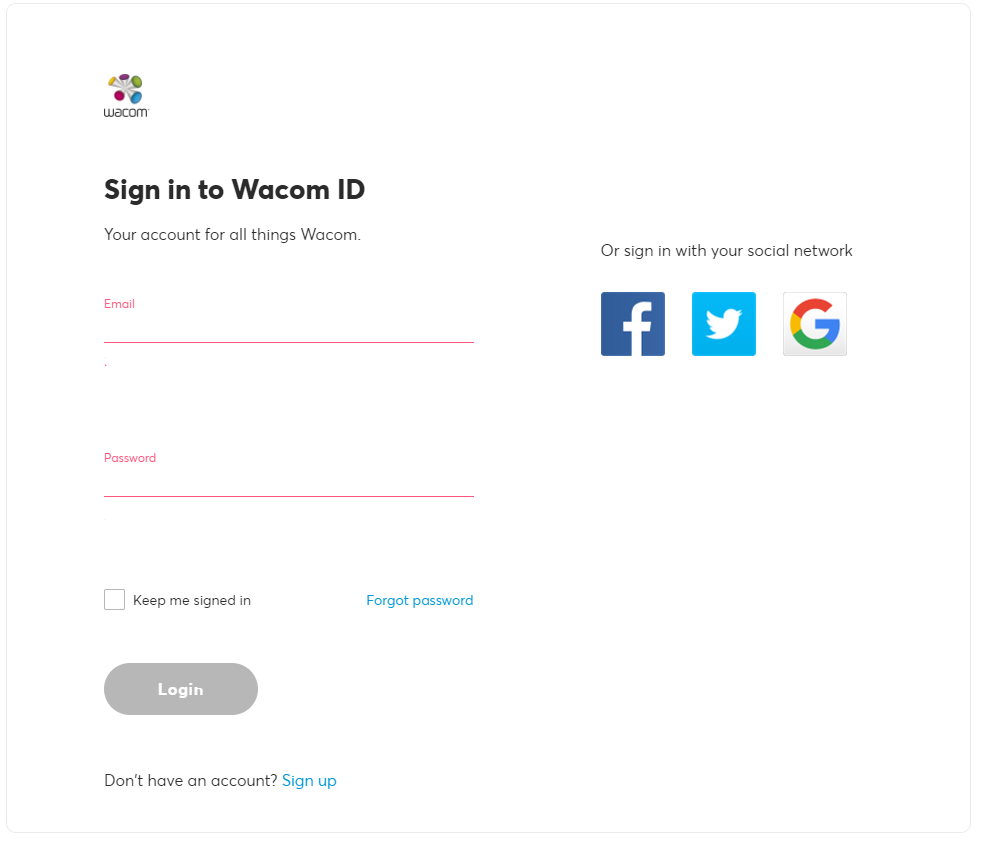 Once logged in, click on the "Software Library.
Once on the "Software Library" page, use the drop-down menu to select your registered product and click next.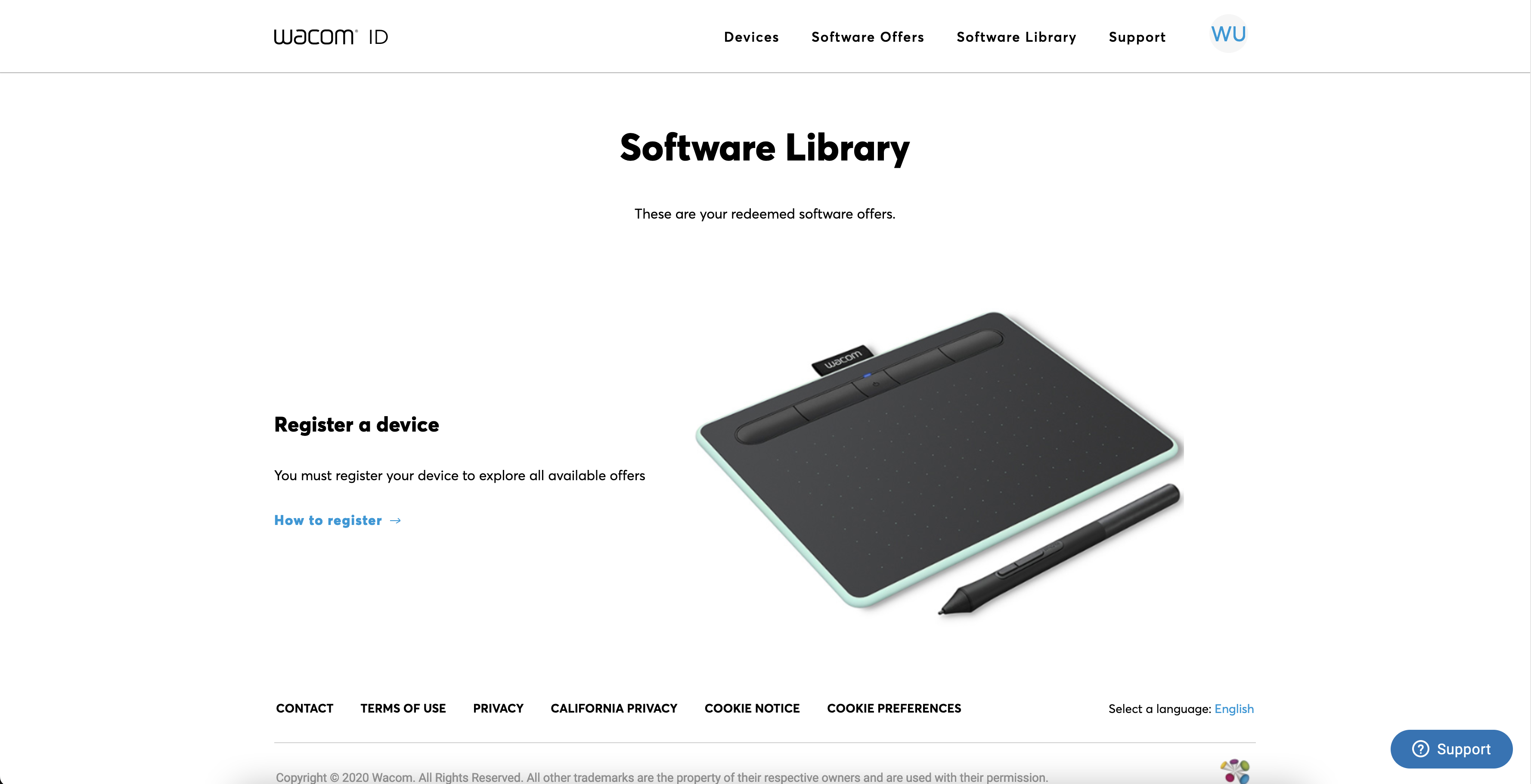 The license key or serial number for your bundled software is located under the description of the program, above the download button. If none is listed, your application may be a trial or does not require a key. Please see the software description for more details. If you have questions, please click the contact support button at the bottom of this article.