While working from home, brainstorming still needs to happen. It's a break from the tedium of PowerPoint and it's an opportunity to give our creativity a place to expand.
What would you need to brainstorm virtually? Most video conferencing apps, including Zoom and Microsoft Teams have a white boarding feature. But you need something to draw with. Now here's where most people get stuck: no one can/wants to draw with a mouse or track pad. A Wacom is the perfect tool to virtually whiteboard.
Which Wacom tablet is best for digital white boarding?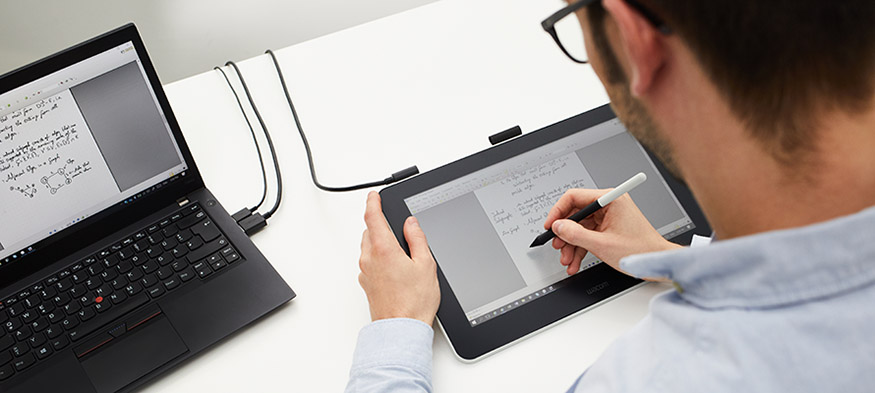 If you want to draw on screen while you white board digitally, and annotate docs while you're at it, Wacom One is the perfect tool. The pen never needs charging and it's designed to be comfortable to write on: no sticky, cold screens that you normally experience. Buy it at Amazon, Best Buy or the Wacom estore.
For those who want to experiment with digital white boarding, but aren't ready to draw on screen, try a Wacom Intuos. Like the Wacom One, the pen never needs charging. It's also light and small, so it's easy to throw it in a backpack if you're ready to move the home office from the dining room to the kitchen. Purchase this one at Amazon, Best Buy or the Wacom estore.