When using Windows 10 and Roblox, there are two possible issues that my cause the tablet to not work correctly within Roblox.
1. Update the driver.
To update your Wacom driver, simply open the Wacom Desktop center from our computer's applications section. Once open and with your computer connected to the internet, any needed updated will appear under the "updates" section.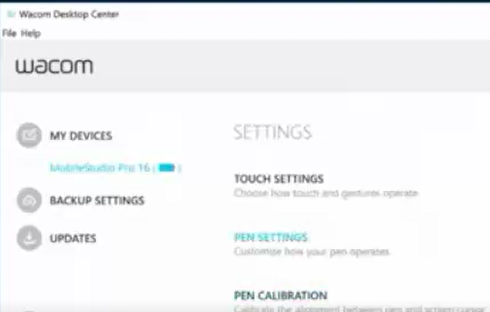 2. Disable Windows Ink
Windows Ink is the interface that Windows uses with Wacom tablets, however it can cause issues with Roblox as, the program does not support Windows Ink. Follow the steps below to turn off Windows ink.
With your Wacom device connected to the computer, open the Wacom Desktop Center.
Select Pen Settings, this will open the Wacom Tablet Properties window.
Click on the mapping tab and uncheck the box for "Use Windows Ink"
*Note: Some applications require Windows Ink to be enabled to use pressure sensitivity like Adobe Photoshop. To add this program in separately, under the "Application" section of Wacom Tablet Properties, click the "+" Icon and add Photoshop if it is not added already. Then again select the pen from the tool section and click the mapping tab. Here make sure "Use Windows Ink" is selected.