If you are trying to login or create a Wacom ID account and you see a blank page like the one below, please try the following troubleshooting steps.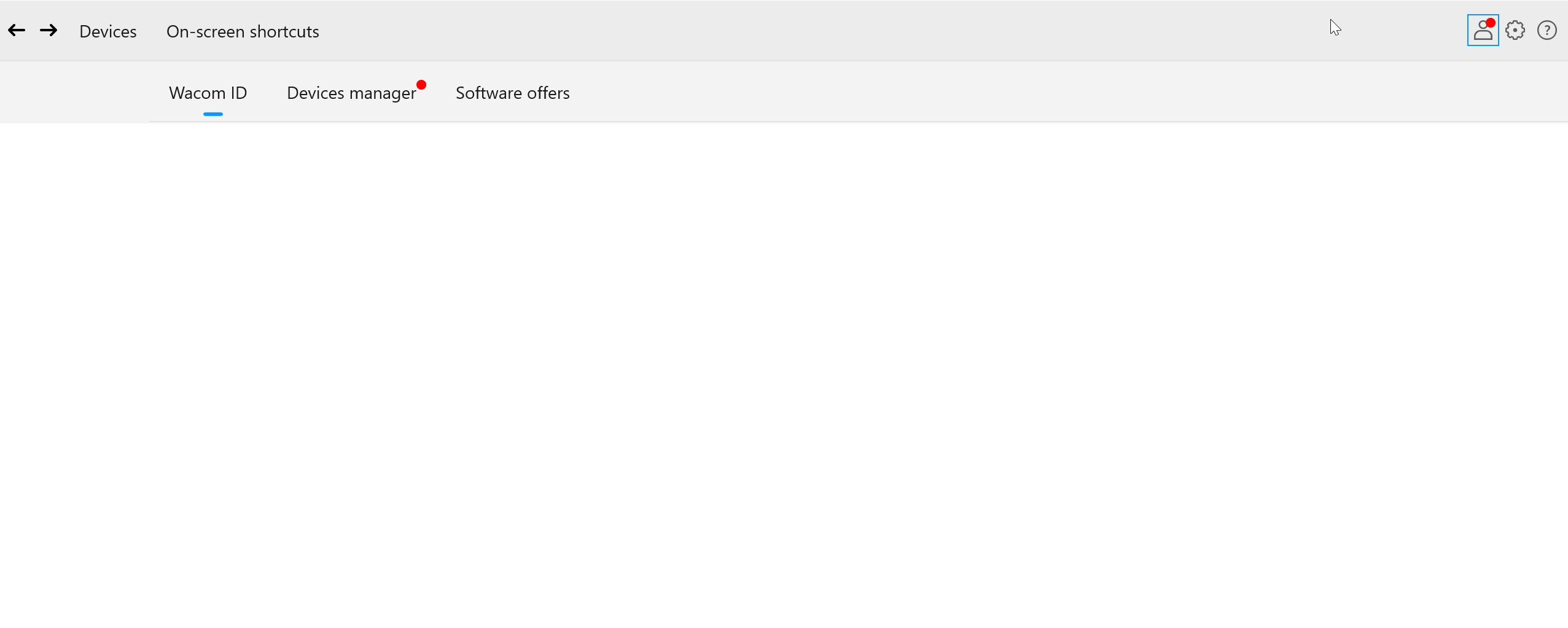 Windows
Open the Microsoft Edge browser



Open the Settings



Click on the Settings section on the left and then click on Privacy, search and services



Scroll down and click on Choose what to clear under the Clear Browsing data section



Select All time under Time range



Make sure Cookies and Cache are selected and then click on Clear now - the Clear browsing data dialogue Window will close after this



Back in the Wacom Center, right-click on the area where you should be able to enter your credentials and click on Refresh


You can now enter your credentials or create an account

Mac OS
Open Safari
Open the Settings in Safari by clicking Safari and then Settings or using the shortcut

Click on the Privacy tab and then click on Manage Website Data...

Select wacom.com from the list and then click Remove

Click on Done to close the dialogue window



Go back to the Wacom Center and right click or hold Control and click the white area like in the image below. Then click on Reload

The page should now load and you should be able to enter your credentials or create your Wacom ID account.